Project Arrowhead Tools
Tools for the Engineering of Digitization Solutions
The Arrowhead Tools project aims at digitization and automation solutions for European industry. The technological gaps that hinder IT/OT integration are to be closed by introducing new technologies in an open source platform for design and runtime engineering of IoT systems. The sub-project of the University of Applied Sciences Dresden includes the realization of use cases for interoperability between safe SMART industrial applications. Areas of responsibility include production support, energy efficiency, task management, data analysis and smart maintenance.
---
Contact
Prof. Dr. rer. pol. Dirk Reichelt
Ansprechperson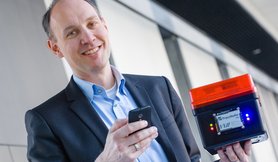 Dipl.-Wirt.-Inf. (FH) Paul Patolla
Research Staff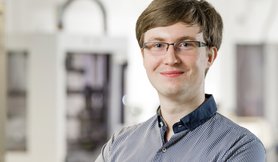 ---
Promotion
This project has received funding from the ECSEL Joint Undertaking (JU) under grant agreement No 826452. The JU receives support from the European Union's Horizon 2020 research and innovation programme and Sweden, Austria, Spain, Poland, Germany, Italy, Czech Republic, Netherlands, Belgium, Latvia, Romania, France, Hungary, Portugal, Finland, Turkey, Norway, Switzerland.
This measure is co-financed with tax revenues on the basis of the budget adopted by the Saxon State Parliament.