Project Transfer Center Functional Integration for Micro/Nanoelectronics - Subproject SimiKom
SimiKom - System integration of miniaturized components for structure-integrated wireless sensor technology in mechanical engineering
In cooperation with the Fraunhofer IPMS and using the technologies developed in SimiKom, the University of Applied Sciences Dresden is developing a wireless data logger with an RFID sensor interface which can be seamlessly integrated into the material flow in a manufacturing system (for example by attachment to the component or as a separate "order" in the system). The project develops and tests new software architectures for efficient acquisition and processing of sensor data. Another focus of our work is the development of a management shell for the data logger and the overall system for a seamless integration into operational information systems and industrial control systems.
Prof. Dr. rer. pol. Dirk Reichelt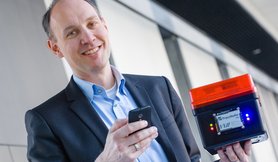 Dipl.-Wirt.-Inf. (FH) Kim Voß
Dipl.-Ing.(FH) Paul Patolla
Research Staff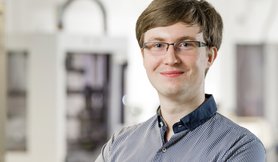 Project duration
May 2019 to December 2020
Partners
Fraunhofer Society for the Promotion of Applied Research e. V. , TU Dresden, TU Chemnitz
Promotion
This measure is co-financed with tax revenues on the basis of the budget adopted by the Saxon State Parliament.