International Track "Computer and Geoscience in Archaeology" 2022/2023
After the two successful Summer Schools "Computer and Geoscience in Archaeology", an International Track on this topic will be offered in the winter semester 2022/2023. Interested students will be able to attend selected courses at HTW Dresden during one semester. All courses will be thaught in english. The aim of the International Track is to impart basic knowledge in the fields of computer science and geoinformation, as well as application knowledge specifically geared to the needs of archaeology.
Selection procedure
The limited number of places will be awarded in a selection procedure. Information on the application process can be found here: www.htw-dresden.de/exchangestudents.
Scheduled courses
| | | |
| --- | --- | --- |
| Title | Content | Instructor |
| 3D Documentation in Archaeology | Photo- and Videogrammetry, aspects of Remote Sensing, documentation planning, multicopter, submericles, … | Prof. Dr. Marco Block-Berlitz |
| Computational Archaeology | Cluster Analysis, Principal Component Analysis, Pattern Recognition, Neural Networks, Deep Learning, Data Mining, Agent-Based Modeling, Procedural Generation, … | Prof. Dr. Marco Block-Berlitz |
| Applied Programming (Python) | Introduction of Python Workbench; variables, data types, operations; control statements and program structures, data structures and their application, working with text files, creation of charts, usage of extension modules | Dr. Robert Ringel |
| GIS | Introduction into GIS and Spatial Database Systems, basic models for GIS data and functionality, spatial reference systems, data capturing and georeferencing, geoprocessing, map production, digital terrain models, availability of GIS data worldwide | Prof. Dr. Frank Schwarzbach |
| Remote Sensing | Definition and history of Remote Sensing and Photogrammetry, physical principles of Remote Sensing, platforms: satellites, aircrafts, helicopters and drones; sensors: cameras, optical scanners, RADAR, LIDAR and others, digital images, imagery: image geometry, georeferencing, processing, enhancement analysis and classification | Prof. Dr. Martin Oczipka |
| Introduction to Digital Archaeology | History and theory of computer applications in archaeology, GIS and Databases in archaeology, spatial analysis and "Predictive Modeling", Research Data Management, standards and publishing of digital research | Dr. Hendrik Rohland |
| Language Module | Optional, depending on language skills | |
| Electives | Depending on the background and qualification of participants, single courses can be replaced with electives from the courses offered at HTW Dresden | |
Application
Information on the application process can be found here: www.htw-dresden.de/exchangestudents.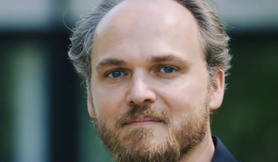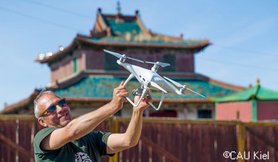 Dr. phil. Hendrik Rohland