Rector
The HTW Dresden is a dynamic, regionally anchored university, which is very well networked nationally and internationally. Our courses of study are characterised by a close proximity to practice. Our goal is to train people who will actively shape and positively influence our future.
Rector
Prof. Dr. rer. nat Katrin Salchert
The rector is the head of the university. She is the chairwoman of the rectorate and determines its guidelines. She represents the university externally. The rector executes the decisions of the central organs of the university. She maintains order in the university and exercises domestic authority.
Vita
Prof. Katrin Salchert studied chemistry at the University of Leipzig, where she received her doctorate in biochemistry in 1996. In 2006 she was appointed to the teaching field of natural product chemistry at the University of Applied Sciences Lausitz (FH) (today Brandenburg Technical University Cottbus - Senftenberg). Until February 2020, the chemist worked there as Vice President for Knowledge and Technology Transfer and Structure. In 2019, she was elected Rector of the Dresden University of Applied Sciences and took office in April 2020. She is very well networked both nationally and internationally.
Staff members
Barb Ines Westenhöfer
Office of the rector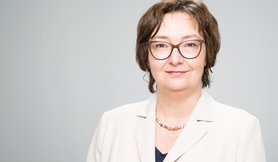 Dr. rer. pol. Reingard Jäger
acting Advisor to the rector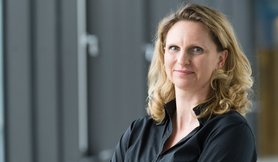 Staff Units