Facts and Figures
Share of Industry in all Third-Party Funding

Number of Publicly Funded Research Projects

Winner of the Young Scientists Award
Research Information System (FIS)
Research Information System
In our research information system you can get a good overview which research projects are being worked at, which doctorates are currently working on their thesis, but also which publications and patents have been published.
Research reports
Research Reports
The annual reports on research at HTW Dresden have been published in compact form since 2015 and present the diverse results and activities in this area. You can expect in summarized form: statistics, overviews of projects as well as short articles and exciting pictures from the research landscape at HTW Dresden.
The cover picture of 2021 shows Professor Georg Freitag at the Science Slam 2021 by Saxony5. There he spoke about extrasensory perceptions and incidentally conveyed findings from the research field of tactile vision. The Science Slam by Saxony5 is used every year as a special format to give interested people an insight into what is being researched at the five Saxon HAWs. Science communication is an important component of knowledge transfer from the universities to society. To this extent, scientists fulfill a significant contribution to the third mission of the universities, which has meanwhile taken its place alongside the two core missions of teaching and research. The Research Report 2021 is dedicated to the topic of "transfer" and presents further projects dedicated to this topic.
Contact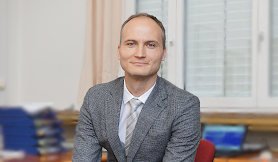 M.A. Sophie Tietze
Research Coordinator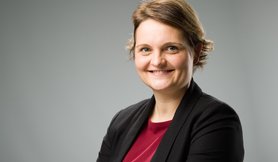 ---
This might also be of interest to you