Central Project Administration
As members of the Central Project Administration (ZPA) at HTW Dresden, we support the management of funds and the successful implementation of publicly funded research projects. We inform, advise and accompany your projects from the grant notification to the verification of use.
How to reach us
In person: you can find us in offices Z 817 and Z 823.
By mail: House mail number 2003, mailbox in the mailroom or in front of room Z 823.
By e-mail: zpa(at)htw-dresden.de
___
Current handling of projects
At the moment all colleagues are in their home office as far as possible. We can be reached by e-mail and will do our best to deal with your request. One colleague will be on site (Z817 / Z823) every day from 9:00 to 16:00, in alternating attendance, in order to be able to deal with concerns relating to original documents and mail. If you need to pass on urgent original documents, you can use the house mail number 2003 in the mail room or the mailbox in front of room Z 823. Alternatively, the regular mail route is always open.
Our Services
Funds monitoring/financial controlling
funds retrieval
Creation of intermediate statements/end use statements including processing of document checks
Ensuring the use of funds and compliance with conditions in accordance with the award decision
Advice to project managers and implementation of change requests/redirection of project funds
Advice/cooperation of the project managers/employees in general personnel and administrative matters
Confirmation of funds for SHK/WHK and procurements
Controlling/retrieval of the monthly activity reports of the project team members
Settlement of disbursed funds (preparation of payment orders, etc.)
Preparation of financial and personnel overviews for project managers
Maintenance of the sponsor's database
Our Team
Dipl.-Ing. (FH) Katrin Lux
coordinator
Dipl.-Kffr. (FH) Marion Ullrich
deputy coordinator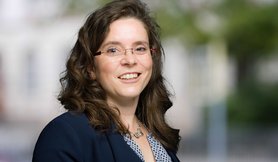 Astrid Berg
Central Project Administration
Dipl.-Kffr. (FH) Susann Donath
Central Project Administration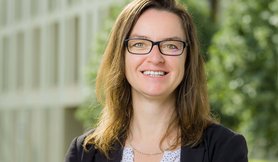 Katharina Richter
Central Project Administration
Dipl.-Ing.-Ök. Sabine Scherzer
---
This might also be of interest to you