Subject areas
In the various study programmes of the faculty, solid specialist knowledge and ready-to-use skills are imparted in lectures, seminars and exercises as well as in practically oriented laboratory training. In addition to the professors of the faculty, who work in different teaching areas, there are also lecturing staff from other faculties, for example, in the subjects of engineering mathematics, building physics or surveying.
Information about the exact course of studies and the individual services to be rendered can be found in the study and examination regulations. Regulations for the practical semester can be found in the internship regulations. The module descriptions contain detailed information on the content and structure of the individual courses and their ECTS assessment.
The contact persons in the faculty as well as the Department of Academic Affairs and the Examination Office offer help with all aspects of studying.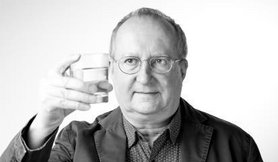 Prof. Dr.-Ing. Stephan Pfefferkorn
Chair of Board of Examiners
Prof. Dr.-Ing. Thomas Naumann
Internship Coordinator