Welcome at HTW Dresden - University of Applied Sciences
The rector's welcome speech
The rector of HTW Dresden, Prof. Katrin Salchert, welcomes all students to the winter semester 2021/22 at the HTW Dresden and gives an outlook of the welcomeweek and the upcoming semester.
Please turn on subtitles for the English version.
WELCOME WEEK
Dear students,
We would like to welcome you at HTW Dresden – University of Applied Sciences!
In order to support you from the beginning and to connect you with your fellow students and professors, the International Office organises a welcome week from 4 to 8 October 2021 in cooperation with the student organisation faranto eV. Within this week's activities, you will get to know the campus, your faculty, your fellow students and the city of Dresden. We invite all new international students to particpate in the various events that take place during the week. The programme of the week, including the schedule of all the events, will be send to you via e-mail. Short-term-changes of the schedule will also be communicated to you via e-mail.
If you have any questions regarding the start of your studies or the Welcome Week, please don't hesitate to contact the International Officeor faranto e.V.
We look forward to welcoming you soon at HTW Dresden!
Matriculation ceremony on Monday
4 October // 01:30 p.m. as live stream
The Matriculation Ceremony will take place as a live stream. You can either follow the event from home or come directly to HTW Dresden. We cordially invite you to the live broadcast at HTW Dresden. Together with your fellow students, you can follow the live broadcast in the lecture halls and experience your first event together.

The entrance at our main entrance (Friedrich-List Platz 1) starts at 12:30 pm. We kindly ask you to register in advance via our event calendar.

Programme Matriculation Ceremony

// From 12:30 p.m. admission with check of 3G, identity card and distribution of participants to the room

// 01:30 p.m. start of the Matriculation Ceremony
Matriculation speech by Prof. Katrin Salchert (Rector HTW Dresden)
Link: www.youtube.com/watch

Talk session with guests
moderated by Kate Urban-Greatorex
invited guests are: Udo Lehmann (GF Studentenwerk), Johann Boxberger (StuRa), Prof. Ines Dragon (Alumna HTW Dresden), Friederike Wachtel (City Management Dresden e.V. and Saddam Ali Khokhar (Laureate DAAD Award)

Welcoming words by
Michael Kretschmer (Minister President of the Free State of Saxony), Sebastian Gemkow (Saxon State Minister for Science and MdBR), Dirk Hilbert (Lord Mayor of Dresden, the capital of Saxony)

Music
Katrin Meingast (Cello)

Award for the best students
by Prof. Anne-Katrin Haubold (Prorector for Teaching and Studies)

// Approx. 03:30 p.m. end of the live broadcast

// From 03:30 p.m. Meet and greet in front of our library with provided food and drinks
Get in contact with your fellow students and various organisations relevant for your studies (StuRa, Studentenwerk, faranto e.V., International Office, University Sports, Career Service)
More information and contact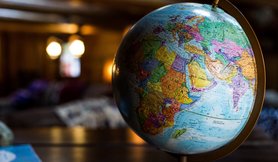 StuRa HTW Dresden
student council
https://stura.htw-dresden.de/
faranto e.V.