Professors
Deanship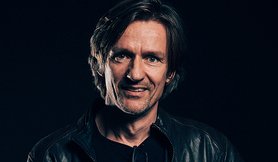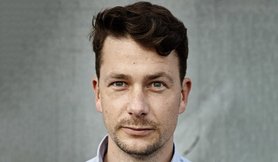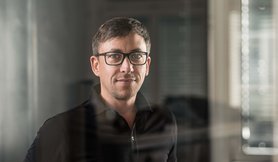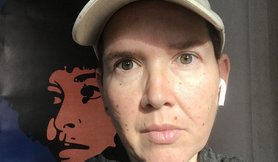 Prof. M.A. Joanna Maria Dauner
Research Officer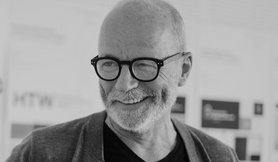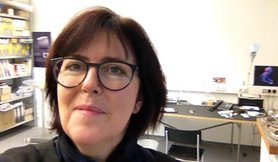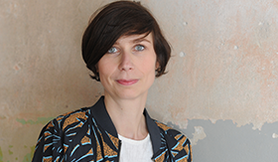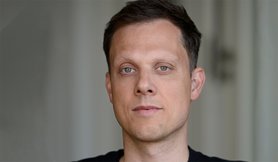 Professors
Honorary Professor
| | | |
| --- | --- | --- |
| Name | Field of Work | E-Mail |
| Prof. Dr.-Ing. Axel Spickenheuer | Material und Verfahren, Einsatz von Methoden der Finite Elemente Analyse (FEA) für das Produktdesign. Honorarprofessor für Werkstoffe und Simulationstechnik an der Fakultät Design. | |
| Head of Workgroup of Complex Structural Components / Head of Cluster Integrative Simulation | axel.spickenheuer(at)htw-dresden.de | |
Design Team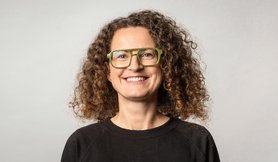 Dipl.-Designerin (FH) Anna Constanze Pierburg
Dipl.-Designer (FH) Volker Mahn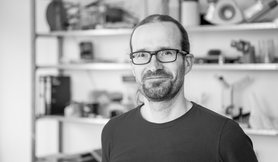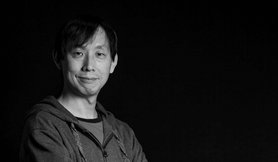 Design Team
Name
Telephone
(0351 462 - )
Room
Email
Function
Eberlein, Michael (B.A.)
3267
W 206

Email

Modelmaking workshop
Gärtner, Katja
2094
S 422

Email

Secretariat
Kabella, André (M.Sc.)
3208
S 544

Email

physical computing, visualization, animation
Kreibich, Peter (M.A.)
3202
S 544

Email

Mahn, Volker (Dipl.-Designer (FH))
3266
W 206

Email

Park, JeongHo (M.A.)
3203
S 544

Email

Creative Coding und Prototyping App
Pierburg, Anna Constanze (Dipl.-Designerin (FH))
3201
S 544

Email

IT staff, administration and computer labs
Research Staff
| Name | Phone | Room | E-Mail |
| --- | --- | --- | --- |
| Bellinger, Katharina | 0351-462 2280 | S 427A | katharina.bellinger@htw-dresden.de |
| Duteloff, Jonas | 0351-462 3574 | S 543 | jonas.duteloff@htw-dresden.de |
| Schlieben, Paul | 0351-462 3574 | S 543 | paul.schlieben@htw-dresden.de |
Teaching Staff from other Faculties
Committees
Faculty Council
The Faculty Council consists of elected members from the group of university teachers and one representative each from the area of academic staff/technical employees and the group of students.
The Faculty Council elects the Dean and, if necessary, other members of the Dean's Council such as the Vice Dean and the Dean of Studies.
The meetings of the Faculty Council are usually chaired by the Dean.
The task of the Faculty Council is, among other things, to discuss and/or decide on fundamental questions of development perspectives and goals, research and teaching of the faculty, but also on the use of resources of the faculty (funds and materials, personnel, rooms, etc.). This also includes, among other things, the establishment or discontinuation and closure of study programmes as well as study and examination regulations.
The Faculty Council currently consists of four professors, a representative from the academic staff/technical staff, the Equal Opportunities Officer and a student representative.
Examiniation Committee
The Examination Committee is appointed by the extended Faculty Council and deals with issues that are relevant to examinations at different levels. The committee is composed of three professors, one representative from the academic/technical staff, and one student representative. The term of office of the students is one year, that of the other members usually three years.
Study Commission
The Study Commission of the Faculty of Design fulfils tasks in an advisory capacity that are important for the sensible organisation and proper implementation of teaching and study operations and for ensuring proper study. For example, the commission can develop and submit proposals in areas such as study regulations, study procedures or evaluation.
The Study Commission is composed of an equal number of teachers and students, in this case three teachers and three students. The chairperson of the Study Commission is the Dean of Studies.
Equal Opportunities Officers
Women, diverse groups and men have equal rights. This is stated in Article 3 paragraph 2 of the Basic Law of the Federal Republic of Germany. However, actual equality has not yet been achieved. The state must therefore create conditions that are suitable for bringing about the actual equality of women, diverse groups and men in all areas of society.
The equal opportunities officers at the faculties of the HTW are responsible for all equal opportunities and women's issues at the university. This also includes supporting the compatibility of studies and family. We also offer counselling for students in this regard.
| Name | Function |
| --- | --- |
| Katja Gärtner | Equal Opportunities Officer |
| Anna Constanze Pierburg | Vice Equal Opportunities Officer |