Dipl.-Ing. Uwe Krause
Teacher for special tasks of Land Management, Land Register, Law in the context of surveying and geoinformation, Real estate valuation
Landmanagement
Land management comprises the total processes of the non-augmentable asset "property".
This includes all topics from the planning to the realisation of the utilisation and the creation, change, documentation and commerce of properties.
Thus, land management provides the basis of the energy transistion, climate control and nutrition of the people.
It makes use of the instruments of the spacial, regional and urban planning as well as the real estate regulations in urban and rural areas.
The cadastre, neighborship and land register law as well as the building planning, building construction and governmental law apply private and public law.
In all processe the engineers of geodesy and geoinformation are involved.
They acquire, process, visualise and present geodata as an indispensible partner in the land management.
Even now about 80 percent of all decision in the government, in economics and in the private affairs are based on geodata, many of them on ALKIS, i.e. data from the cadastral surveying.
By digitalisation and automatisation quality geodata become indispensible.
Dipl.-Ing. Uwe Krause
publicly appointed surveyor / surveyor for real estate valuation
Response times:
appointment by email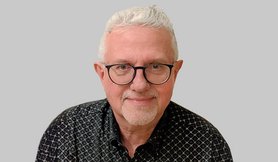 Teaching
Winter semester 2023/24
Summer semester 2024