CONNECT - CCRBF
Expansion Indo-German Competence Centre for Riverbank Filtration
The HTW Dresden and its CCRBF network partners in Germany and India have developed their capacity as knowledge-centres for riverbank filtration (RBF) and for the assessment of RBF treatment processes within the framework of EU, BMBF and DAAD projects since 2005. The "Indo-German Competence Centre for Riverbank Filtration" was established with the support of the BMBF research-marketing campaign in India ("India and Germany – Strategic Partners for Innovation", 2008–2011) and the Ministry of Jal Shakti, Government of India (formerly Ministry of Water Resources, River Development and Ganga Rejuvenation) within the framework of a MoU between HTWD Dresden and National Institute of Hydrology (NIH), Roorkee, in May 2011.
The overarching aim of the CCRBF network project, funded by the BMBF within the programme "CONNECT – Education, Research, Innovation", is to strengthen educational and research cooperation between Germany and India in sustainable water resources management. The focus is on the natural techniques of RBF, managed aquifer recharge (MAR) and constructed wetlands (CW). This is to be achieved through the extension of the activities and partners of the "Riverbank Filtration Network (RBFN)" that exists since 2008 and resulted in the MoU on the establishment of the "Indo-German Competence Centre for Riverbank Filtration" in May 2011. The main result will be the establishment of the Competence Centre for RBF (CCRBF) with headquarters in Dresden and Roorkee. The use of RBF/MAR to improve quality and to increase water production, as well as of CW for decentralized wastewater treatment, has proven to be promising in India. A new thematic aspect of the CCRBF is the integration of decentralised wastewater treatment using constructed wetlands.
Dr.-Ing. Cornelius Sandhu
senior researcher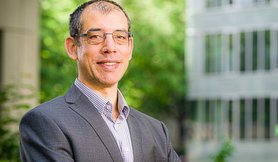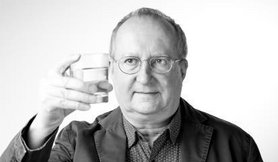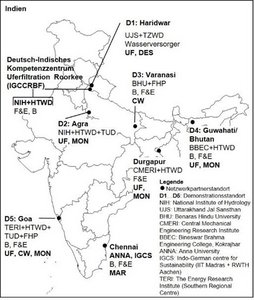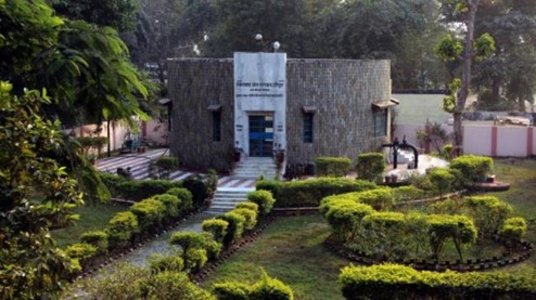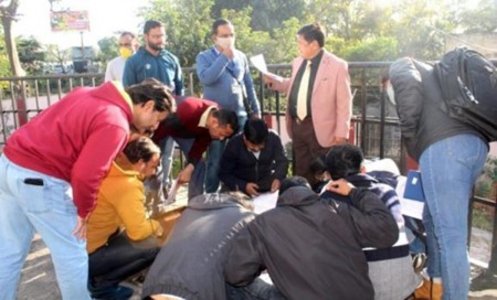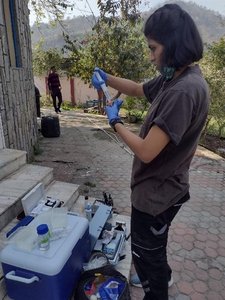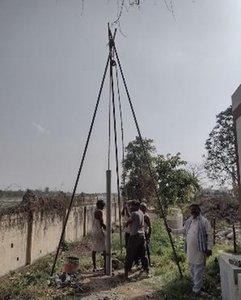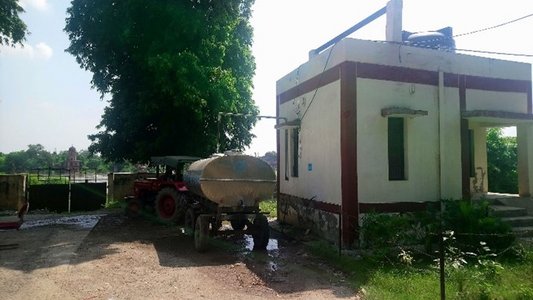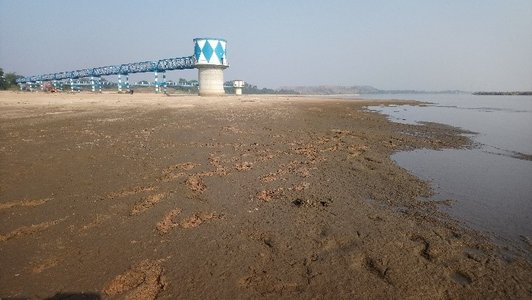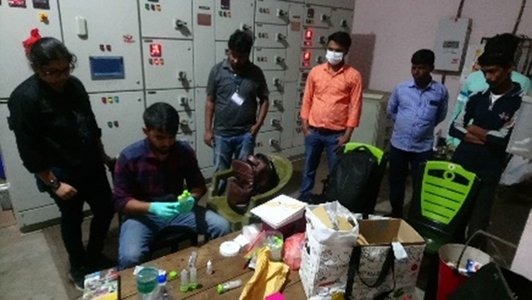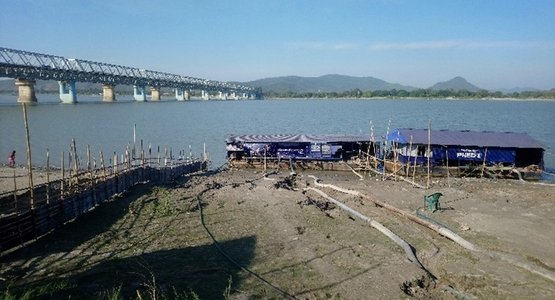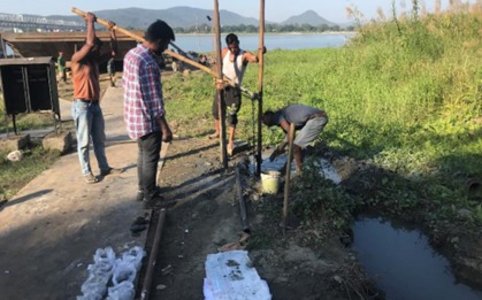 Expansion of the RBF network and integration of new consortium partners in Germany and India
Development of 4 RBF and 1 CW demonstration sites in India
Demonstration of the purification capacity of RBF/CW and monitoring of organic micropollutants
Demonstration of the reduction of diffuse pollution through decentralised wastewater treatment by CW
Development of a concept for MAR in coastal regions and development of a concept related to constructed wetlands (CW) typical for south Indian environmental conditions, both focusing on Chennai area
Organisation of the "International Riverbank Filtration Conference" in Dresden in 2023
Revision of the "Guideline for RBF in India"
Development of a "Masterplan for RBF Water Supply in India"
HTW Dresden, Division of Water Sciences (HTWD / consortium coordinator)
University of Applied Sciences Potsdam, Department of Civil Engineering (FHP)
DVGW Water Technology Center, Dresden branch (TZWD)
Technische Universität Dresden, Institute for Water Chemistry (TUD)
AUTARCON GmbH, Kassel (AUT)
AKUT Umweltschutz Ingenieure Burkard und Partner mbB, Berlin (AKUT Environmental Engineers and Partner)
Stadtwerke Heidelberg / Waterworks Heidelberg (SWHD)
National Institute of Hydrology, Roorkee (NIH)
Uttarakhand Jal Sansthan, Haridwar/ Dehradun (UJS)
Benaras Hindu University, Institute of Environment and Sustainable Development, Varanasi (BHU)
CSIR – Central Mechanical Engineering Research Institute, Surface Engineering & Tribology Group, Durgapur (CMERI)
Bineswar Brahma Engineering College, Civil Engineering Department, Kokrajhar (BBEC)
Indian Institute of Technology Madras, Indo-German Centre for Sustainability (IITM / IGCS)
Anna University, Department of Geology (ANNA)
The Energy and Resources Institute, Southern Regional Center, Goa (TERI)
Extension of the MoU between HTW Dresden and NIH Roorkee for the operation of the "IGCCRBF – Indo-German Competence Centre for Riverbank Filtration" for the 3rd five-year phase till 2026
Publications:
case-study of RBF demonstration site D1 in Haridwar (Sandhu et al., 2021) in UNESCO book "Managing Aquifer Recharge: A Showcase for Resilience and Sustainability" (ed. Zheng et al., 2021): https://unesdoc.unesco.org/ark:/48223/pf0000379962.locale=en
Sandhu C, Grischek T, Krishan G, Sharma SK, Rohela RK, Saini R, Dost S (2021) Development of riverbank filtration demonstration sites in India for enhancing drinking water production. Everything About Water 13th Case Study Special Annual Issue, 67–71.
complete list of conference proceedings, presentations and other research-marketing activities for the period 01.07.2020–31.12.2021 (Download der Anlage als PDF-Datei)
Contributions to "3rd International Summer School on Managed Aquifer Recharge – MARISS" from 23.08.–03.09.2021, HTW Dresden
Organisation of field work at the project sites through the Indian partners and HTW Dresden and identification of new potential RBF sites in East and North-East India.