Prof. Dr. rer. pol. (PL) Wolfgang Ortmanns
Professur Management in Banken und Versicherungen / Volkswirtschaftslehre
Professorship
The professorship is responsible for teaching in the subjects Fundamentals of Economics, Decision and Game Theory, Logic and Argumentation and International Financial Markets

The courses of the professorship are offered in the bachelor's degree programs Business Administration, International Business and Industrial Engineering
Particular focus/special areas of teaching are banking and finance, decision-making behaviour
We supervise internships that are completed in the financial sector or related areas.
The professorship supervises dissertations which are in the financial sector with the main focus on Kaitalmarktforschung or which deal with general quantitative research, e.g. on decision-making behaviour.
Prof. Dr. rer. pol. Wolfgang Ortmanns
Response times:
Monday 11.00 - 12.00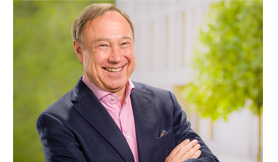 Curriculum Vitae
| | |
| --- | --- |
| Since 1995 | Professorship at the HTW Dresden |
| 1986-1995 | Citibank Private customers AG (Bank Management Division) |
| 1992-1994 | Part-time doctorate (Dr. rer. pol.) at the University of Krakow (Poland) on the subject of customer-oriented bank management |
| 1982-1986 | Study of business administration in Aachen |
Interests
The research/interest focus of the professorship lies in the areas of decision-making behavior in the face of uncertainty and risk, new products on the financial markets, and the examination of economic and current economic-ethical issues.

contributions:
Ortmanns/Albert: Decision and Game Theory,
Ortmanns: Development of ethics (in Gestring et al: Ethics in medium-sized businesses)
Ortmanns: Business ethics - ethics in the market economy (in Gestring et al: Ethics in medium-sized businesses)
Summer semester 2020
Winter semester 2020/21