Project Lab X - the Startup Lab
What is the Lab X?
The Lab X is an interdisciplinary ideas workshop for creative, conceptual work, prototyping and the testing of demonstrators to promote spin-offs and start-ups. Lab X expands the support services and infrastructure available to founders at the university. The Startup Lab deliberately starts in the pre-founding phase and provides concrete technology-oriented support services for this phase. The focus of these offers is primarily on offers with a technical and organizational focus for the realization of proof of principles for later start-up ideas. The prerequisites are created to anchor innovative as well as entrepreneurial thinking and scientific innovation and entrepreneurial spirit in the individual faculties. Lab X with its technical infrastructure focuses on the working world of the future.
Project Procedure
At the beginning of the project, the focus is initially on setting up and furnishing the premises. In the further course, teaching events such as workshop courses or creative workshops are added, as well as the supervision of individuals or teams with innovative ideas. In addition, Lab X also conducts accompanying events to build a creative, inspiring atmosphere at the university - for example, thin[gk]athons, workshop whispers or founder talks. In addition, the output from student work is systematically analyzed and students are actively approached about the possibilities of exploitation in a KickStart project. The spatial concentration and integration at a central location in the university increases the visibility of the offerings in start-up support.
KickStart-Teams
You have an idea and would like to test it and/or develop it further? Then apply as a KickStart team!
Framework:
Realization & testing of ideas in the pre-foundation phase (proof of principles).
Duration 6 months
from one person (with HTW connection)
Selection by external jury
our services:
Support by Lab X team and coaches
use of Lab X infrastructures and know-how
up to 7.500€ for material and consulting services per team
Send us a short application for your project including:
Names and contact details of all the persons involved (incl. HTW reference)
Description of the project proposal - what is unique about it?
required infrastructure
estimated material costs/ consulting costs
if necessary wish for project sponsors
You don't have an idea of your own but want to get something going? Feel free to contact us! We are also looking for support for teams with existing ideas and the missing partners.
New application period started!
Application deadline for the next KickStart teams is 8/15/22 with funding beginning 10/1/22.
Contact
M.Sc. Pia Bielitz
Research Assistant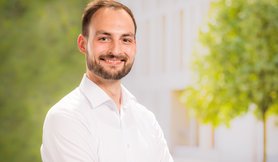 Dipl.-Inf. Torsten Schiller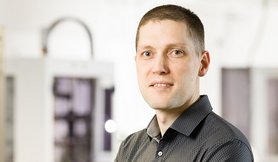 Equipment
Workshop for handicrafts among others with:
Tool trolley
Hand-guided machines
Laser cutter
3D printer
Electronics workshop a.o. with:
Soldering stations
Oscilloscope with logic analyzer
Signal generator
Laboratory power supply
You want more startup support?
The Gründungsschmiede is your contact point for all questions regarding company formation and startup projects. Here you can meet experienced consultants, use top-equipped co-working spaces and exchange ideas with other founders. Together we will make your idea fly!
Funding