Distance Learning Course in Electrical Engineering / Communication Technology
Distance Learning Course in Electrical Engineering/Communication Technology
Distance learning is a form of study equivalent to direct study. It consists of
Basic studies (1st - 5th semester)
Subject studies (including diploma thesis, 6th - 10th semester)
The educational objective, the course content and the examination requirements for distance learning in the electrical engineering / communication technology diploma course correspond to those of direct study of the electrical engineering and information technology course, whereby four main areas can be combined in different ways.

Appropriate combinations of the main areas of study are
Telecommunications/Signal processing
Automation technology/Signal processing
Automation technology/Electrical power engineering.

The admission requirement is, like for all other courses, a university entrance qualification (HZB).

In addition to the self-study components, the training also includes 6-8 attendance days per semester (Saturdays), as well as one attendance week (Monday to Saturday) in February and September with consultative guidance from university professors.
In addition to seminar courses and laboratory practicals, they are also used to monitor course performance and to carry out examinations.
Contact
Prof. Dr.-Ing. Matthias Henker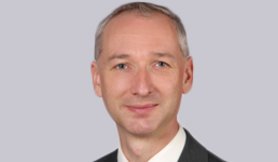 General student advisory service
Response times:
Monday: 12.30 p.m. - 3.00 p.m.
Tuesday: 8.30 a.m. - 11.00 a.m. & 12.30 p.m. - 5.00 p.m.
Thursday: 12.30 p.m. - 3.00 p.m.
or by appointment